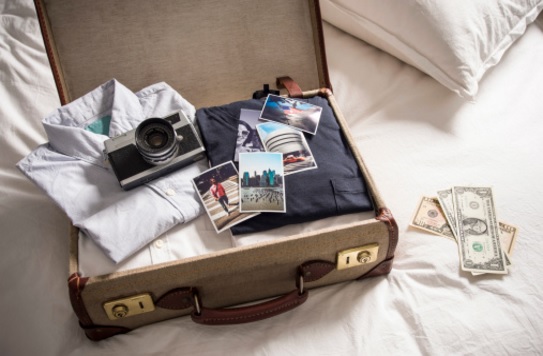 When it comes to traveling, the majority of us automatically picture us losing our shirt and coming down with a zero balance in our bank account aka it's freaking expensive. Well not gonna lie, it can be! Fret not just yet.
There are certain tricks up the cat's sleeves where you can see the world, without having to break the bank. You can scoop up free traveling if you play your cards right on the right occasion.
Now some options may seem like such hassle, but again, your goal is to get free traveling, no more no less.
As such, take into consideration the following methods that can lead you to hopping on the next midnight flight going anywhere.
Become A Flight Attendant
This is an option that pays you to fly as well. All you must do is simply get a job with the airlines. You will get plenty of opportunities to fly all over the country and even around the world.
In many instances, flight attendants fly once or twice in a day, and that's it. They stay overnight in a city or possibly for a couple of days before they fly out again. Not only that, when not at work, they are able to take advantage of heavily discounted flights, if not free, and can even get on partner airline flights for free.
Furthermore, you will get paid to do this job, which is a plus in addition to getting free travel overall. But of course this is only one option which is not applicable for everybody, so there are other things you can do.
Huh? Do I mean by "offer up your seat"?
If you fly out of busy airports, then you will no doubt get booked on a flight that is full and overbooked. The good news is when this happens, you have the option of  giving up your seat to somebody else, and the airline will give you a free flight voucher. Plus, don't be too surprised if you also get free accommodation, food, and more.
Offering up your seat may seem a bit too much, but for most folks it's well worth it when you are given a free ticket to anywhere the airline flies (usually exuding another country). In the case of international flights, you could very well get a free round-trip trip to exotic location, saving you thousands.
Couriers must deliver packages across the country and world. If you sign up to do this, you will get paid to carry a package to certain destinations.
Yes, while this may seem cumbersome, it's fairly straightforward of you simply getting to the next airport with a package.
Many times similar-industry companies will give free 3-day stay in a hotel, as well as flights, if you participate in hearing out some sort of pitch they have.
You don't have to agree to any deal but just participate and listen, and you get to keep the vacation package as a thank you for listening to the high-pressure sale.
These are only a few tricks you could use. If you like to gain a whole arsenal of them to be able to travel around the world from low-cost to free, be sure to get your hands on Backpacking Junkie and Traveling Junkie.